Using Facebook in Business for Beginners - A Beginners Training Course in Using Facebook
The course is full day, starting at 9.00am until 5.30pm. The cost is inclusive of all course materials, refreshments and snacks, and certificate. Course date/venue subject to change if warranted by circumstances. info@charlesmann.com.sg for information.
With over 1.2 billion users worldwide, chances are you are familiar with Facebook but are probably not using its full potential in your organisation or business.
Our beginners Facebook marketing training course takes a hands-on, practical approach, leading you through the stages in developing and implementing a Facebook marketing campaign. The course also explains the strategic decisions you will need to take in order harness the full capability of the world's largest social network.
This one day course will use a combination of practical exercises, presentations and case studies, so that by the end of the day you will be equipped with the skills and knowledge you need to excel at running Facebook marketing campaigns for business.
Course Programme

How are individuals using Facebook

What does Facebook have to offer for businesses?

What are features such as Profiles, Places, Groups and Pages?

What is Facebook good for and not good for?

The Timeline and Ticker

Scheduling posting plans

Adding milestones, events and offers

Advantages and challenges

Adding 'Share' and 'Like' buttons on your own website

Comment functions

How to set up a page

Selecting a page name

Performing keyword research

Using pictures for profiles and cover photos

Facebook address

How to bring in content from an external sources

What does a 'Like' really mean?

Top tips on what to do and what to avoid

What can be measured and monitored?

Measurement tools

Measuring success beyond your Facebook Page and 'Likes'
Course Benefits

Following our Facebook marketing training course, you will be able to:

Understand how to strategically plan your Facebook campaign

Understand the latest technical advances Facebook has to offer

Consider your Facebook Apps campaign

Create, develop and manage successful Facebook Pages

Understand your Facebook Advertising options and challenges

Monitor and measure your Facebook campaign performance

Understand the privacy and legal issues around Facebook

All delegates will receive a certificate, hard and soft copies of course materials and four weeks post course support.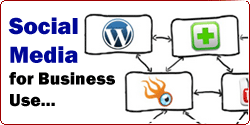 How to Register

Online: The easiest, quickest and most convenient method to register for the above course is online, by clicking on the appropriate link in the above table.


E-mail: Send us an email at info@charlesmann.com.sg including your name, contact number and title of course you wish to register for. We will then contact you with further details and can confirm your place at the course.


email address and title, of course, you wish to register for. We will then contact you with further details and can confirm your place at the course.


info@charlesmann.com.sg and discuss your interest with one of our consultants.