Essentials of Image Editing Training Course
Learn Powerful Image Editing Techniques for Greater Impact
Course Code: CRS-N-0032483
The course is full day, starting at 9.00am until 5.30pm. The cost is inclusive of all course materials, refreshments and snacks, and certificate. Course date/venue subject to change if warranted by circumstances. SkillsFuture Credit can be applied to this course. Call +65 6334 4574 for information.
Only $250.00 ($0 Using SkillsFuture Credit)
Using good quality images online, whether on websites, blogs or social media, is an important aspect of digital marketing. Even for print use, having high quality images can create the right perception and reputation for a brand.
This course teaches the fundamentals and essentials of powerful image editing, allowing you to use recommended software to adjust and improve your digital photos so that they can have the necessary impact when used online or offline. By learning the skills used by professionals, you will be able to edit and create your own powerful images for use in marketing.
Free cloud based software will be provided to get you started with the principles of image editing.
Course Programme

Setting up a canvas

Canvas settings and options

Pixels and DPI

Screen resolutions and sizes

File formats

Introduction to layers

Introduction to channels

Colours and swatches

Selection tools

Lasso tool

Magnetic lasso tool

Marquee tool

Magic wand tool

Masking tools

Clone stamp

Blur, sharpen and smudge tools

Image adjustments

Image brightness and contrast

Image hue and saturation

Colorising images

Applying curves and levels

Adjusting colour balance

Filter effects

Special effects
Dates above unsuitable?​
Prefer bespoke training?​
​​
Contact us for in-house training enquiries.

Or Call: +65 6334 4574
Course Benefits

Following this course, you will be able to:

Understand the fundamentals of digitally editing and composing images

Create relevant canvases and apply image settings to work from

Understand the uses for the available tools made available along with their options

Apply tools for relevant editing purposes

Use the various selection tools to accurately and finely edit images

Adjust image propoerties such as colours, contrast and others

Apply special effects and filter effects to enhance images

All delegates will receive a certificate, hard and soft copies of course materials and four weeks post course support.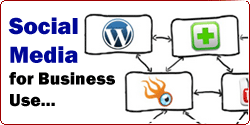 How to Register

Online: The easiest, quickest and most convenient method to register for the above course is online, by clicking on the appropriate link in the above table.

E-mail: Send us an email at info@charlesmann.com.sg including your name, contact number and title of course you wish to register for. We will then contact you with further details and can confirm your place at the course.

SMS: Text us at +65 9455 5212 including your name, email address and title of course you wish to register for. We will then contact you with further details and can confirm your place at the course.

Phone: Call us on +65 6334 4574 and discuss your interest with one of our consultants.