Level 3 - WSQ Build Team Relationships
Leadership and People Management -
A Singapore Workforce Skills Qualifications Programme
Course Code: CRS-Q-0030550-LPM
This courses lasts two full days, with each day starting at 9.30am until 5.00pm. The cost is inclusive of all course material, lunch, refreshments and snacks, certificate of achievement, and an SOA from WDA. Course date/venue subject to change if warranted by circumstances. Call +65 6334 4574 for information.
The capability and strategy to build team relationships can make a huge difference in a business or organisation, by seperating experienced and skilled managers and leaders, from those who are ill equipped or lack the right capabilities. Experienced leaders and team managers can bring out the ultimate best of the groups and members they work with, resulting in an organisation runnning smoothly and with great strength.

There are many challenges in trying to bring individuals together and form a cohesive unit, and it's vital that assistance is provided by team leaders to help them get along, resolve conflicts and ultimately strengthen output and efficiency.

Our Level 3 Build Team Relationships course ensures that you will learn the necessary skills to better align yourself with your team in terms of creating a robust team, resulting in a valuable skill that will ensure a well built group of individuals.
Course Programme
Establish relationships with team members


Improve knowledge sharing and networking opportunities


Pursue collaborative opportunities that benefit organisation


Facilitate information exchange among team members


Communicate expectations to ensure focus within a team


Establish team processes to encourage collaboration


Support diversity within a team and encourage cooperation


Identify roles and responsibilities of team members


Minimise sources of conflict that affect team performance


Work with affected team members to resolve conflicts


Understand stages of team development


Understand team roles to enhance effectiveness


Network internally and externally to pursue opportunities for mutual benefit


Enhance communication among team members


Build team cohesiveness


Support diversity in teams


Resolve conflicts within the team
Dates above unsuitable?​
Prefer bespoke training?​
​​
Contact us for in-house training enquiries.

Or Call: +65 6334 4574
Course Benefits

At the end of the course, you will be able to:
​
Develop Team Cohesiveness
​
Resolve Conflict within the Team

All delegates will receive a certificate, hard and soft copies of course materials and four weeks post course support.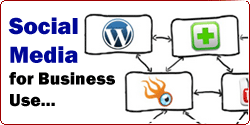 How to Register

Online: The easiest, quickest and most convenient method to register for the above course is online, by clicking on the appropriate link in the above table.


E-mail: Send us an email at info@charlesmann.com.sg including your name, contact number and title of course you wish to register for. We will then contact you with further details and can confirm your place at the course.


SMS: Text us at +65 9455 5212 including your name, email address and title of course you wish to register for. We will then contact you with further details and can confirm your place at the course.


Phone: Call us on +65 6334 4574 and discuss your interest with one of our consultants.